NAME: JOEL MZINGA
POSITION: REGIONAL COORDINATOR
Joe is a Masters Degree holder in International Relations from Warsaw University and has 10 years experience working in the Civil Society sector and media in Eastern and Southern Africa. He has always been passionate about Advocacy and Sustainable Development. Before joining ESAFF in 2009, he worked with the Tanzania's largest grants making organization, The Foundation for Civil Society, from 2005 to 2009. In 2004-5 he was the Campaigns and Advocacy Officer of PELUM Association in Lusaka, Zambia. Between 2002 and 2004, he worked with the Tanzania Gender Networking Program (TGNP). Before joining TGNP he worked with the Tanzania Broadcasting Cooperation (RTD) as an assistant news editor.
Email: mzinga@esaff.org

NAME: IRENE L. NGAO
POSITION: ADMINISTRATIVE OFFICER

Irene holds a Masters Degree of Science in Human Resources Management from Mzumbe University in Morogoro and a Bachelor Degree (Public administration) obtained at the University of Dodoma. An avid leaner, she has attended several training programmes in various disciplines in and outside Tanzania.
As the Administrative Officer she is in charge of the day-to-day operations of the administrative and human resources function. She contributes to the accomplishment of human resources practices and objectives that provide an employee-oriented, high performance culture that emphasizes empowerment, quality, productivity and standards, goal attainment, and the recruitment and ongoing development of a superior workforce.
Email: irene@esaff.org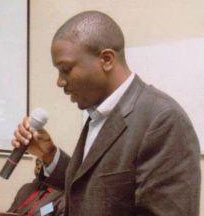 NAME:RECHARD MAMBEVA
POSITION: CAMPAIGNS, ADVOCACY AND LOBBY OFFICER

Richard holds an MSc in International Relations and BSc (Honours) in Politics and Administration from the University of Zimbabwe. He has previously worked as Livelihoods Programme Officer at the Zimbabwe Coalition on Debt and Development (ZIMCODD) from June 2008 to February 2013. He has experience working in the ESA region on issues of empowering small scale farmers to fully participate in agricultural policy. Mr Mambeva also has experience in project proposal development and fundraising, networking and coalition building, report writing, stakeholder engagement and regional trade issues. He received training on leadership for change, rural and community development as well as Programme Management. Mr Mambeva has passion for working with marginalized communities especially rural small scale farmers in improving their livelihoods and uplift themselves out of poverty and hunger. He desire is to see a poverty and hunger free society.
Email:rmambeva@esaff.org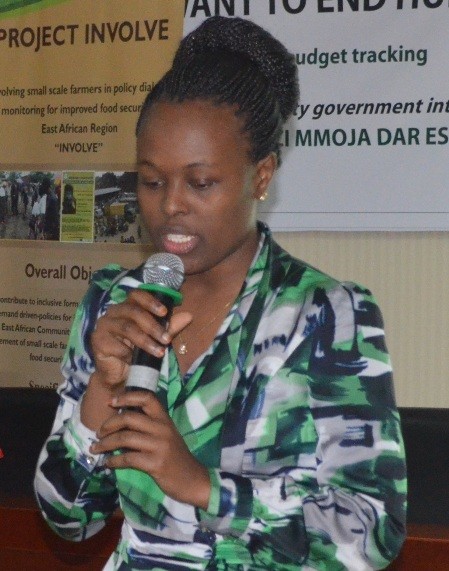 NAME: JACQUELINE JACKSON KYARA
POSITION: FINANCE AND FUNDRAISING OFFICER

Jacqueline holds a Bachelors degree in Accounting and Finance from Mzumbe University Tanzania. She is a Certified Public Accountant of the Tanzania National Board of Accountants and Auditors. Jacqueline has experience in Accounting and Finance management having spent 5 years experience with INADES Formation Tanzania as Chief of Administration and Finance and 1 year with Oxfam Ireland as Programs Finance Officer.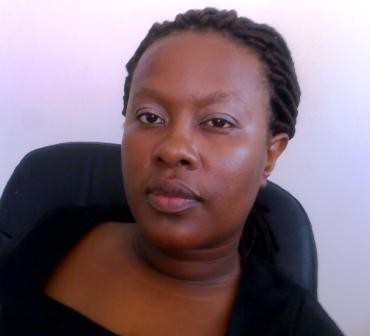 NAME: FIONA CHIPUNZA
POSITION: COMMUNICATIONS OFFICER
Fiona holds of a Bachelor of Science Honours Degree in Journalism and Media Studies from the National University of Science and Technology in Bulawayo, Zimbabwe. An avid reader, Fiona has experience in the development sector having been with a southern Africa regional think tank for 4 years. She is also a former producer/presenter on a Zimbabwean radio station. In line with ESAFF's vision, Fiona hopes to be a key liaison between small scale farmers and their targeted stakeholders.
Email:fiona@esaff.org
NAME: STELLA MARK HENRY
POSITION: ACCOUNTANT
Stella holds a Bachelor degree in Finance & Banking from the Institute of Finance Management (IFM) in Tanzania. A multi tasker, Stella also works within the Gender and Climate Change thematic area. Her greatest motivation is her tasks completed with accuracy and having what is thought impossible possible. Stella has seen her career flourish since joining ESAFF as an intern.

Email: stella@esaff.org